Health Article Writer: How I Became One
I have been a health article writer for about three years now. I've been a doctor for five years, and a blogger for three. I'm relatively a newbie, an amateur who needs to learn much more before her potential is truly met. But I have been fortunate to find opportunities, to have been published online and offline as a health article writer. And I want to share with you how looking for writing jobs is not that easy.
Health Article Writer: Having An Edge
I must admit, being a licensed physician and graduating with honors from medical school have helped usher in many opportunities. But I also believe that having applied at more than a hundred companies during my first year as a health article writer has helped put the odds in my favor.
The fact that I loved writing at an early age helped me as well. Any person will excel best in a field he is passionate about. We tend to do our best when we are working on a project that is close to our hearts.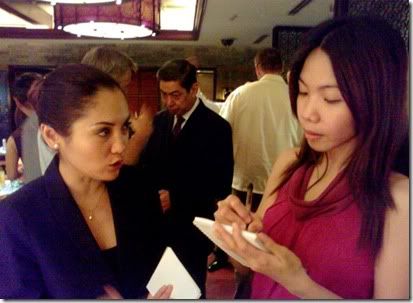 We tend to do our best when we are working on a project that is close to our hearts.
If anybody told my eight-year-old self that I was going to become a doctor and a health article writer, I would have laughed in disbelief. It would have seemed to be the stuff dreams are made of. Our family came from humble beginnings, with both my parents rarely at home because they were working hard for my future. We were not well-off; no, we were far from it. Having the resources for medical school seemed impossible and far out. So, you might ask, what is the one thing that made my dreams a reality? Read on to find out.
Health Article Writers: Too Numerous To Count
Health article writers are a dime a dozen. Many think it's easy to come up with health articles, thanks to Wikipedia and the onslaught of health articles online. But these sources are not well-verified; they are, in other words, not very good sources. Health articles are best supported by journal articles. Becoming a health article writer means learning the ropes of medical research.
For instance, do you know the difference between a cohort study and a case control study? Do you know what the acronym "RCT" means? If you don't, then you should – that is, if you want to be a good health article writer. Health articles need citations and a strong foundation for them to be reliable and accurate.
Feel free to visit my profile as a health article writer for Yahoo! Voices. I have written these health articles:
Common Herb Improves Mental Ability
Is Stem Cell Therapy Considered Murder?
5 AIDS Facts You Don't Know
A New Approach to Cancer in the Philippines?
I realized that writing health articles for websites and online platforms is very different from writing health articles for print media (which is something I shall discuss in tomorrow's blog post). The techniques are oceans apart. What techniques you should master will be dictated by which platform you want to excel in.
I am now writing for four different print publications, something I shall be eternally grateful for. I also contribute to different health websites online. But these opportunities are nothing compared to what famous and successful health article writers have under their belt.
I have a long way to go, but pursuing my first great love, vis-à-vis health article writing, is one of my greatest sources of happiness and fulfillment. If I have to apply to another hundred companies, I wouldn't mind. Question is, would you? Let your answer to this question guide you regarding your dream to be a health article writer. And like my page on Facebook, Stef dela Cruz, and get updates on available blogger jobs and writing tasks. Who knows, there might be one right now, so feel free to check!